Published: Monday, October 16, 2023 10:12 AM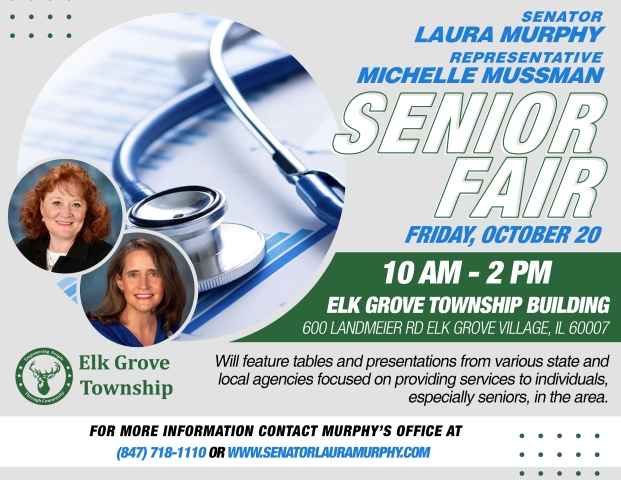 DES PLAINES – State Senator Laura Murphy is teaming up with State Representative Michelle Mussman to host a senior fair on Friday, Oct. 20.
"Ensuring that our seniors have access to vital health care resources and social services is extraordinarily important as they strive to live their lives with dignity," said Murphy (D-Des Plaines). "This event will provide access to important services that will aid the seniors in our community."
The event will feature tables and presentations from various state and local agencies providing services in the area, including Commissioner Kevin Morrison's office, ComEd, PACE, Regional Transit Authority, Citizens Utility Board, Center of Concern and more. The fair is made possible by Elk Grove Township and will be held in the township building at 600 Landmeier Rd. on Friday, Oct. 20 from 10 a.m. to 2 p.m.
For more information, contact Murphy's office at 847-718-1110 or online.