Published: Wednesday, February 17, 2016 05:59 PM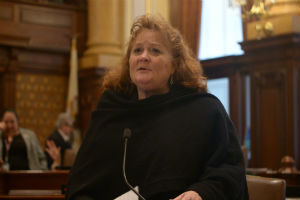 SPRINGFIELD – State Senator Laura Murphy (D-Des Plaines) issued the statement below following Gov. Rauner's second annual Budget Address.
"While I do appreciate the governor's call to live within our means, Democrats and Republicans must come together to invest in our neediest populations," Murphy said.
"Last year, the governor drastically slashed programs for people with autism on World Autism Day and proposed cutting services to women with breast and cervical cancer. Giving him total control of the budget could have drastic consequences for our state's most vulnerable citizens."