Published: Wednesday, March 25, 2020 10:36 AM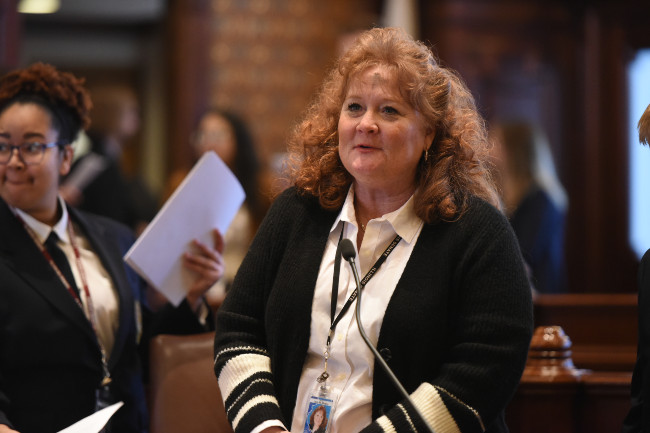 SPRINGFIELD – To provide assistance to the many local restaurants and businesses who have closed their doors due to the outbreak of COVID-19, or the new coronavirus, State Senator Laura Murphy (D-Des Plaines) is sharing information that might help these establishments survive this difficult period.
"It's heartbreaking to see so many businesses shuttered and so many working Illinoisans struggling. It's important that we stop the spread of coronavirus, but the resulting loss of business has been devastating to our communities," said Murphy. "It's vital that we offer them resources to provide some help during this uncertain and challenging time."
Murphy encourages business owners to apply for up to $2 million in low-interest disaster assistance loans from the U.S. Small Business Administration. Interested applicants can apply directly at sba.gov/disaster.
To further alleviate some of the economic challenges facing bars and restaurants due to COVID-19, Murphy said the Department of Revenue will defer sales tax payments for more than 24,000 small- and medium-sized bars and restaurants in Illinois. Find more information and check whether your business qualifies here.
"I'm also grateful for the State of Illinois for providing help to the working families who now find themselves without a paycheck by making unemployment benefits available to those who are unemployed due to the COVID-19 outbreak," said Murphy. "It's one way we can immediately help relieve some of the financial burdens on our middle class."
Those without access to paid sick leave or who are unable to work because of COVID-19 can call the Illinois Department of Employment Security at 1-800-244-5631 to apply for these benefits. More information is available here. The department has hired additional staff and expanded business hours to handle an increased volume of calls. Callers may experience long wait times but are encouraged to stay on the call, even if they hear a busy line signal.
Murphy notes that although her office is closed, her staff is working remotely to answer questions and address concerns from constituents. She urges residents to reach out by calling 847-718-1110 or visiting senatorlauramurphy.com/contactus.