Published: Wednesday, April 08, 2020 11:46 AM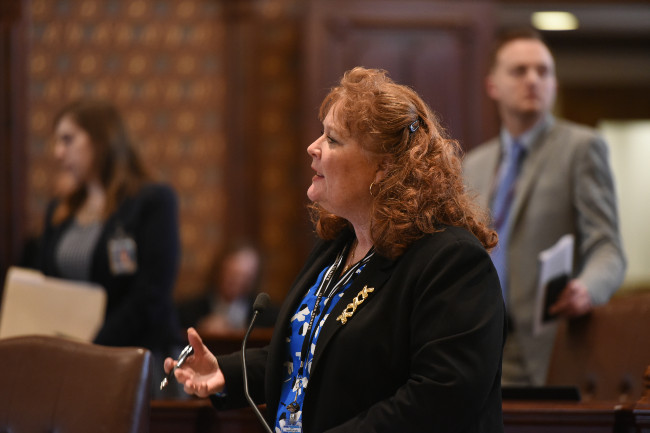 DES PLAINES – The coronavirus outbreak and resulting social distancing measures have left many Illinoisans feeling anxious and isolated, which prompted State Senator Laura Murphy (D-Des Plaines) to share important resources that may help individuals manage their mental health.
"The constant news cycle is enough to make a person feel overwhelmed. When you pair that with layoffs, school closures and separation from friends and loved ones, it's no surprise this pandemic has taken a toll on people's mental health," said Murphy. "I want everyone to know there is help available."
The National Alliance on Mental Illness (NAMI) offers support groups and programs for those struggling with mental health. Northern Cook County residents can call 847-716-2252 and residents of the Northwest Suburbs can call 847-899-0195 to learn about available resources.
Murphy also encourages residents to take simple steps to care for themselves, such as:
• Connecting with friends and family online,
• Keeping regular work hours and routines while at home,
• Preparing healthy meals,
• Exercising regularly, and
• Staying up to date with accurate information.
"Even though we have to be physically distant from friends and family, we can still stay connected," Murphy said. "We may feel lonely, but we aren't alone—we're all in this together."
Murphy's staff is working remotely during the Stay at Home Order, but are still responding to calls and emails. She encourages those who need assistance with state services to reach out by calling 847-718-1110 or visiting senatorlauramurphy.com/contact-us.
If you or someone you know is experiencing an urgent mental health crisis, call the National Suicide Prevention Hotline at 1 (800) 273-8255 or text HOME to 741741 to connect with a Crisis Text Line counselor. Both resources are available 24/7.
More information about COVID-19 can be found at coronavirus.illinois.gov.