Published: Wednesday, January 25, 2023 09:17 AM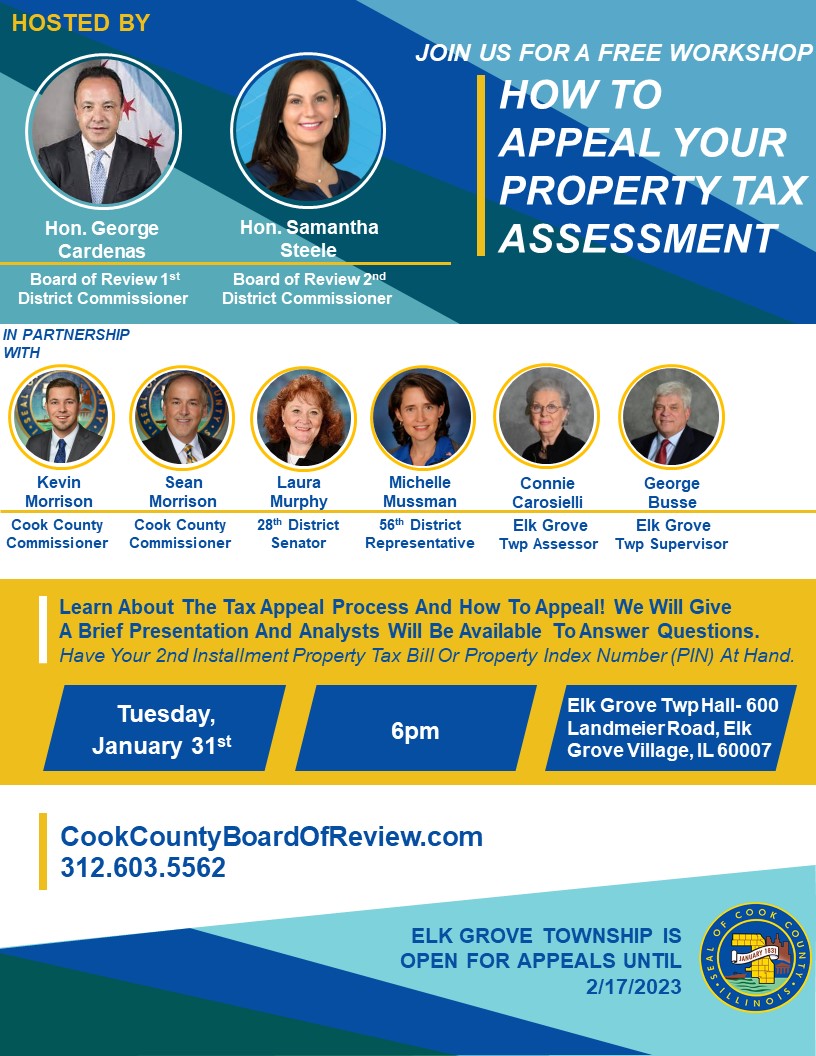 DES PLAINES – Residents of Elk Grove Township have the opportunity to learn how to appeal their property taxes at an upcoming Tax Appeal Seminar sponsored by State Senator Laura Murphy.
"High property taxes are the number one issue I hear about from residents," said Murphy (D-Des Plaines). "We're working on long-term property tax reform in Springfield, but to provide some relief in the meantime, residents should consider appealing their property tax assessment to potentially lessen their tax burden."
Cook County Board of Review Commissioners George Cardenas and Samantha Steele will lead the seminar, which will be held on Tuesday, Jan. 31 at 6 p.m. at the Elk Grove Township Hall at 600 Landmeier Rd.
Analysts will be available to answer questions after a brief presentation. Interested residents will need to bring either their second installment property tax bill or property tax index number.
For more information, contact Murphy's office at 847-718-1110.