Published: Tuesday, May 02, 2023 12:41 PM
New Illinois program would place a refundable deposit on beverage containers at the point of sale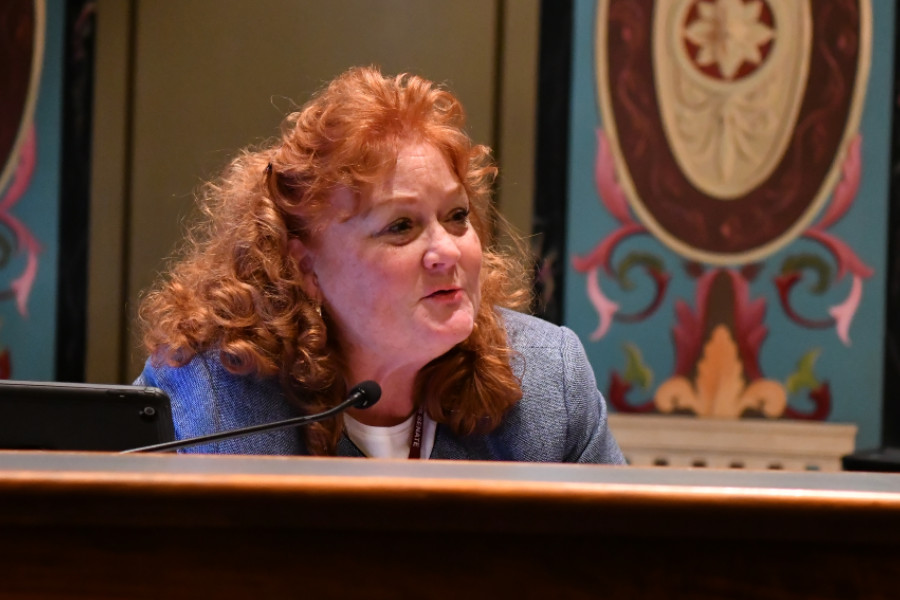 SPRINGFIELD – The Illinois Senate Executive Committee held a hearing today on Sen. Laura Murphy's (D-Des Plaines) bill to create a beverage container recycling refund program in Illinois that would place a refundable deposit on beverage containers at the point of sale. The refundable deposit would be 10 cents for containers 24 ounces or less, and 15 cents for containers more than 24 ounces. Once consumers are done with the beverage, they return the container to get their refund.
Currently, 10 states have beverage container recycling refund programs, and those states consistently see higher beverage container recycling rates than states without such programs. This bill would make Illinois the first state in decades to create a new recycling refund program, giving the state the benefit of incorporating lessons learned from programs in other states and around the world.
"Beverage container recycling refund programs have a proven track record of success and creating these incentives for consumers to recycle is effective," said Sen. Murphy, a member of the Executive Committee. "The system proposed in my bill would be fiscally self-sustaining, while immediately reducing litter, cutting carbon emissions, and saving costs on trash cleanup in communities across the state. Today's hearing is a major step toward getting this bill passed by the legislature."
"This critical bill will increase the number of beverage containers that get recycled in Illinois," said Sen. Laura Fine (D-Glenview), one of the bill's co-sponsors. "It would also create jobs by increasing the need for workers to collect, sort, and transport containers for recycling, instead of ending up in landfills. This bill is a win for Illinois's economy and the environment."
"Implementing a recycling refunds program in Illinois will reduce the number of beverage containers that end up in landfills, which will be a substantial benefit to the environment," said Sen. Adriane Johnson (D-Buffalo Grove), a co-sponsor of the bill. "The bill is also consumer-friendly, providing many convenient options for consumers returning beverage containers and collecting their refund."
"Illinois spends more than $6 million a year on highway litter cleanup and the Chicago Park District spends another $4.7 million picking up trash," said bill co-sponsor Sen. Mattie Hunter (D-Chicago). "These numbers demonstrate the need for a recycling refund program in Illinois. I am proud to support this bill that will reduce litter, benefit the environment, and boost our state's economy."
The bill (SB 85) contains a provision requiring beverage distributors and importers to fund and manage a "distributor and importer responsibility organization." This privately-run entity would establish and maintain redemption options where consumers can easily return containers and receive their refund. These convenient return options could include reverse vending machines and sites at retail stores where consumers can quickly drop-off bags of empty beverage containers to be processed later. Since the system would be funded by unredeemed deposits, sale of the redeemed material, and private sector fees, the state would not fund any portion of the system.
The program would set mandatory performance targets. These targets would begin at 70 percent of containers redeemed after two years of the program's implementation and increase to 90 percent of containers recycled via refund redemption or the curbside recycling system over time. The Illinois Environmental Protection Agency would handle oversight for this program.
These programs also have strong bipartisan support in Illinois. A poll conducted by Lincoln Park Strategies last year found that 80 percent of Illinoisans support beverage container recycling refund programs. The support number jumps to 90 percent in states that already have these programs.