Published: Friday, May 26, 2023 12:13 PM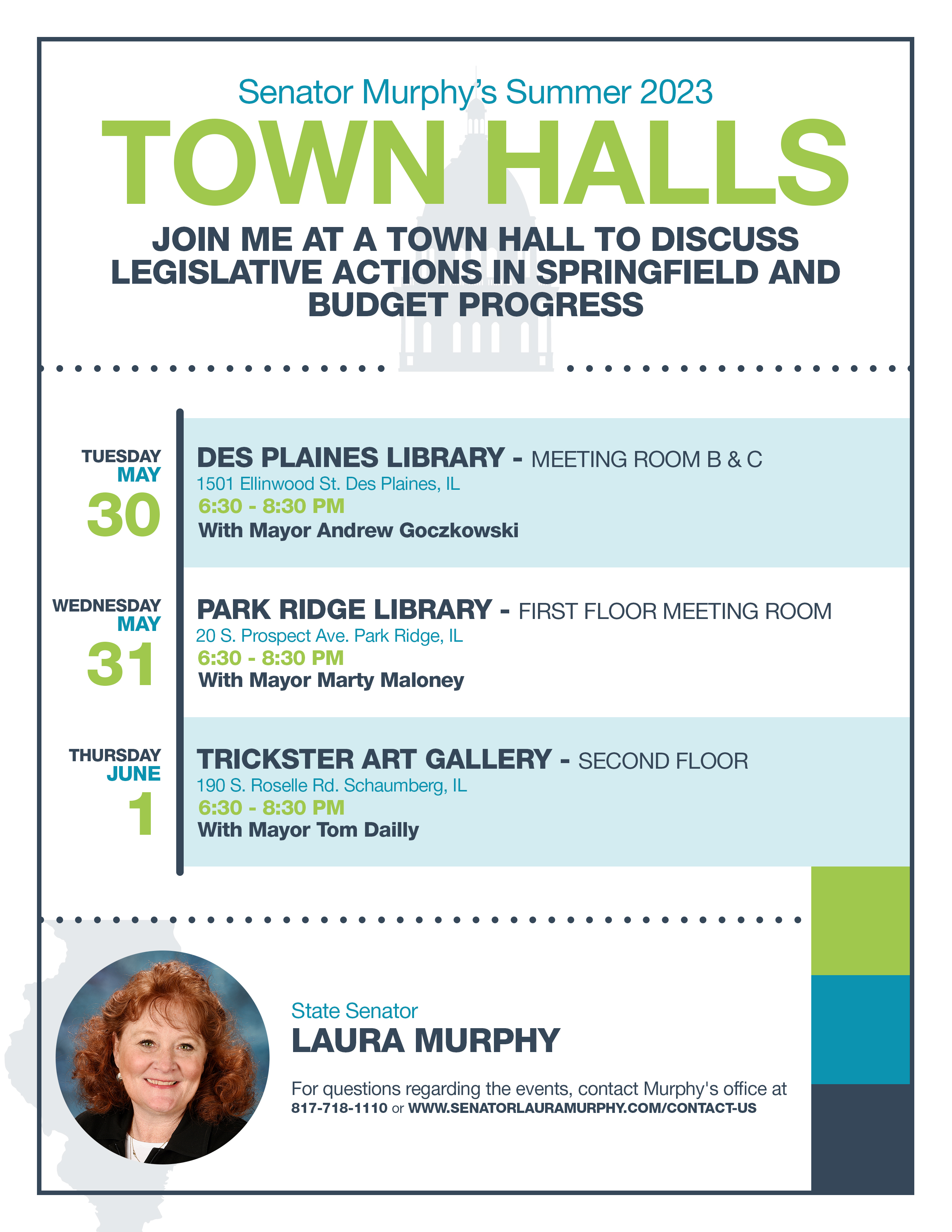 DES PLAINES – To connect with residents and keep the community up to date on important legislative issues, State Senator Laura Murphy will be hosting three town halls.
"I am glad we can resume in-person town hall meetings after suspending them for COVID; they are a fundamental way to get feedback from the constituents I represent," said Murphy (D-Des Plaines). "I want my constituents to be aware of what is happening in the state."
Murphy plans to give an overview of the spring legislative session, in which she passed a number of large measures, as well as a brief summary of the state budget. In addition she wants to tackle various issues of local importance.
Each town hall will be held from 6:30-8:30 p.m.
Tuesday, May 30 at Des Plaines Library, 1501 Ellinwood St., meeting rooms B & C, with Mayor Andrew Goczkowski
Wednesday, May 31 at Park Ridge Library, 20 S. Prospect Ave., first floor meeting room, with Mayor Marty Maloney
Thursday, June 1 at Trickster Cultural Center, 190 S. Roselle Road, Schaumburg, second floor gallery, with Mayor Tom Dailly
"It's important for me to stay connected with the people I represent and hear directly from them about the issues that matter most," Murphy said. "I'm excited to host these legislative town halls to provide an opportunity for residents to voice their concerns and share their ideas for our community."
For questions regarding the events, contact Murphy's office at 817-718-1110 or www.senatorlauramurphy.com/contact-us.