Published: Thursday, March 02, 2017 03:45 PM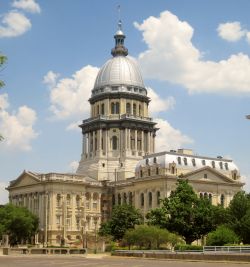 State Senator Laura Murphy (D-Des Plaines) issued the statement below after the Senate failed to vote on the grand bargain bills after Governor Rauner interceded and derailed ongoing budget negotiations.
"After weeks of negotiation between the Senate president and the Republican leader, both of whom were negotiating in good faith, we were closer than ever before to a balanced budget that included significant reforms for taxpayers. Unfortunately, the governor interjected himself and threatened Republican members with political retribution if they supported the compromise.
"This package, while far from perfect, was a good first step toward a compromise that balances the budget, keeps colleges and universities open and provides vital services for seniors and those with disabilities.
"Democrats, including myself remain willing to negotiate a balanced budget that includes the reforms the governor has himself demanded, but the governor has once again failed to do his job."