Published: Thursday, March 09, 2017 01:43 PM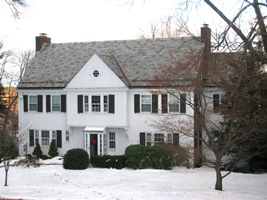 SPRINGFIELD – The office of State Senator Laura Murphy (D-Des Plaines) is working to help contact eligible Park Ridge homeowners in efforts to help them soundproof their home. Senator Murphy's office was recently provided over 100 letters to 28th District constituents in Park Ridge from the Chicago Department of Aviation (CDA) offering sound proofing that went unanswered.

The Residential Sound Insulation Program (RSIP) is a program instituted by the Federal Aviation Administration and the O'Hare Noise Compatibility Commission to help reduce aircraft noise coming into eligible homes by installing acoustical mitigation equipment at zero cost to the homeowners. Park Ridge homeowners are eligible under phase 17 of the Residential Sound Insulation Program.

"The Residential Sound Insulation Program (RSIP) is a preventative and cost-effective way to mitigate noise pollution from the effects of O'Hare. I implore all eligible residents to take advantage of this public service program," Murphy said.

Phase 17 closes very soon. If you believe you have received a letter from the CDA outlining your eligibility for soundproofing, please contact the CDA program office at (773) 894-3626 no later than March 17 to begin the process of soundproofing your home.