Published: Wednesday, February 15, 2023 01:13 PM
SPRINGFIELD – State Senator Laura Murphy (D-Des Plaines) issued the following statement after hearing the governor's Fiscal Year 2024 budget proposal: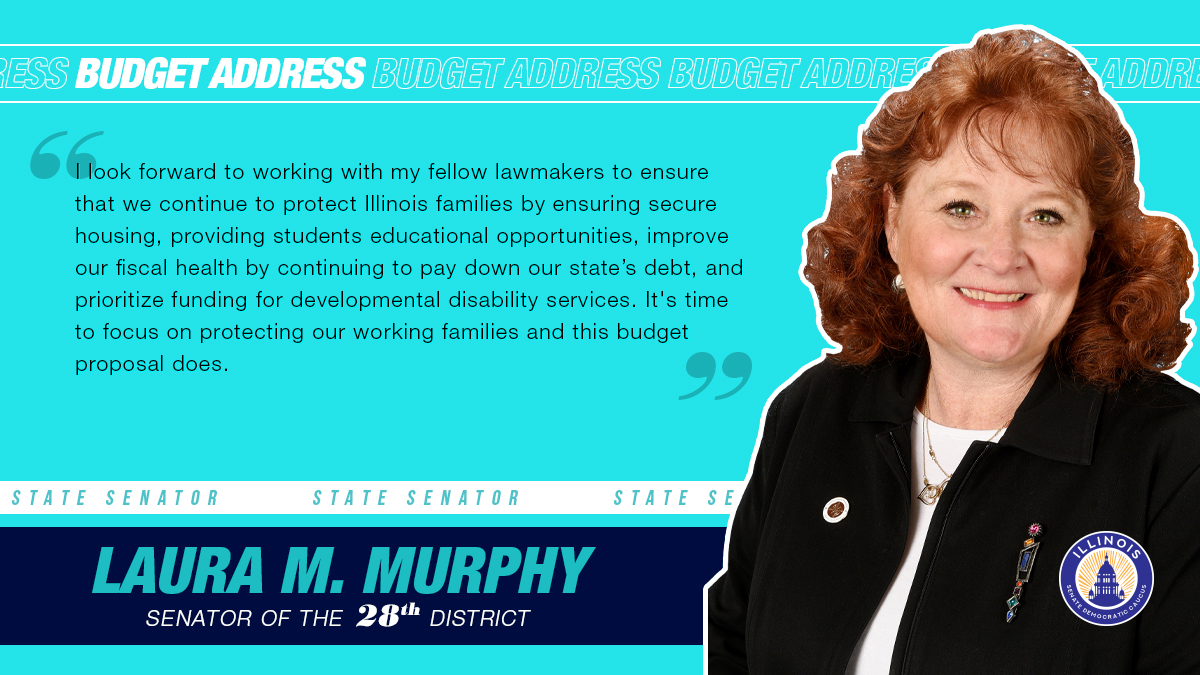 "Our educational system remains the path to fiscal stability, and the governor's proposed budget reflects this commitment. We must continue to uplift Illinois by ensuring our students receive the best possible education. Providing the necessary funding for all schools from pre-K through college ensures we meet this goal.

"I am committed to ensuring college is more affordable for working families. This proposal's increase in MAP grant funding will give even more students the ability to pursue higher education.

"I look forward to working with my fellow lawmakers to ensure that we continue to protect Illinois families by ensuring secure housing, providing students educational opportunities, improve our fiscal health by continuing to pay down our state's debt, and prioritize funding for developmental disability services. It's time to focus on protecting our working families and this budget proposal does."