Published: Monday, December 06, 2021 12:01 PM
DES PLAINES – State Senator Laura Murphy (D-Des Plaines) held a virtual webinar to help local residents better understand how their assessed values are determined and to have their property tax questions answered.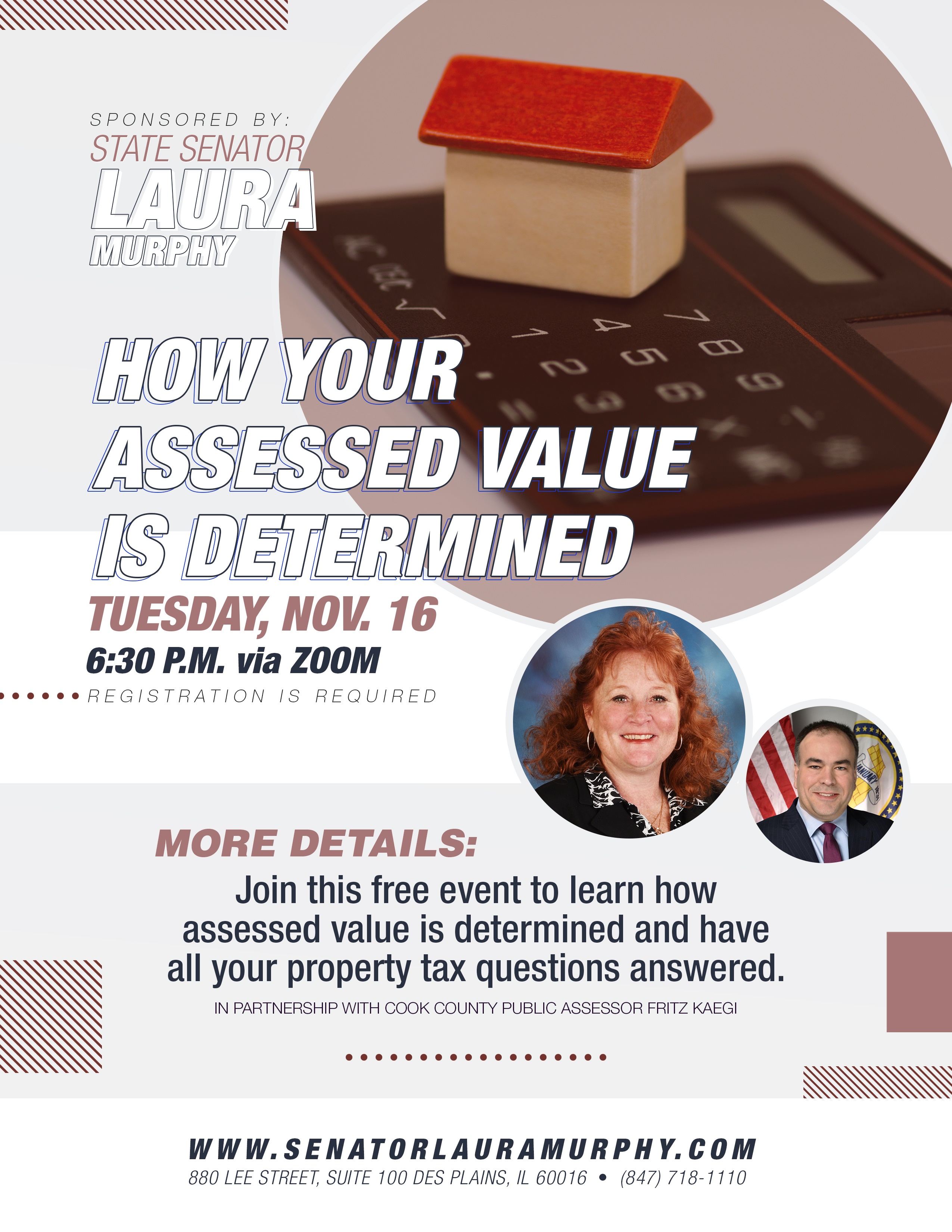 "When people are struggling to understand the reason behind their home assessments or property taxes, they should know there are people ready to help," Murphy said. "Cook County Assessor Fritz Kaegi is one of those people, and I thank him and his staff for providing invaluable information during the webinar."
The free event, which brought in more than a dozen participants, was broadcast live online, but people who missed it or may have forgotten to jot certain information down can access a recording. Residents can view the video by visiting https://bit.ly/3HsvpoK and using the password 6P&@z*Jn.
Murphy was joined by Kaegi and his staff to teach residents more about how their assessed values are determined, what goes into determining the assessed value, and how that factors into their property tax bill. Residents were also able to ask questions, and the group discussed topics that included what the multiplier is and why it's necessary, as well as why taxes increase even during periods of downturn in the real estate market.
"We want the determination of assessed value and property taxes to be an easy-to-understand and transparent process," Murphy said. "I am hopeful residents were able to learn something new or get clarification during Tuesday's event."
People who still have questions can contact Murphy's office at 847-718-1110.