Published: Tuesday, April 27, 2021 01:33 PM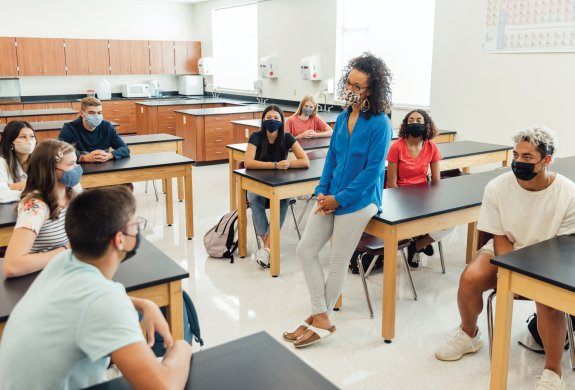 DES PLAINES – State Senator Laura Murphy (D-Des Plaines) recently honored 507 Northwest Suburban high school students who were named 2021-22 Illinois State Scholars by the Illinois Student Assistance Commission.
Illinois State Scholar winners rank in approximately the top 10% of the state's high school seniors from 676 high schools in all 102 counties. Selection is based on a combination of standardized test scores and class rank or unweighted GPA at the end of the student's junior year. ISAC works in conjunction with the students' high school guidance counselors to determine the winners.
"This generation of students has faced challenges many of us couldn't have imagined," Murphy said. "The most recent class of Illinois State Scholars—as well as their teachers, administrators and families—have shown unprecedented dedication and perseverance. Their hard work has made our community proud."
The Scholars from the Northwest Suburbs include students from eight area high schools, including Elk Grove High School, J.B. Conant High School, Maine Township High School South, Maine Township High School West, Schaumburg Christian School, Schaumburg High School, Willows Academy and Lake Park West High School.
Recipients of the award will receive a congratulatory letter from ISAC, and a Certificate of Achievement will be sent to their high school. State Scholars will also receive a digital badge issued by ISAC that can be displayed on online profiles, exhibited on social media, and shared with prospective colleges and employers.
"With college and financial aid applications looming for many students, I hope this well-earned recognition will give them a boost," Murphy said. "I look forward to watching our hardworking young neighbors succeed in the years to come."
More information about the State Scholar program can be found at ISAC's website.