Published: Wednesday, September 15, 2021 11:07 AM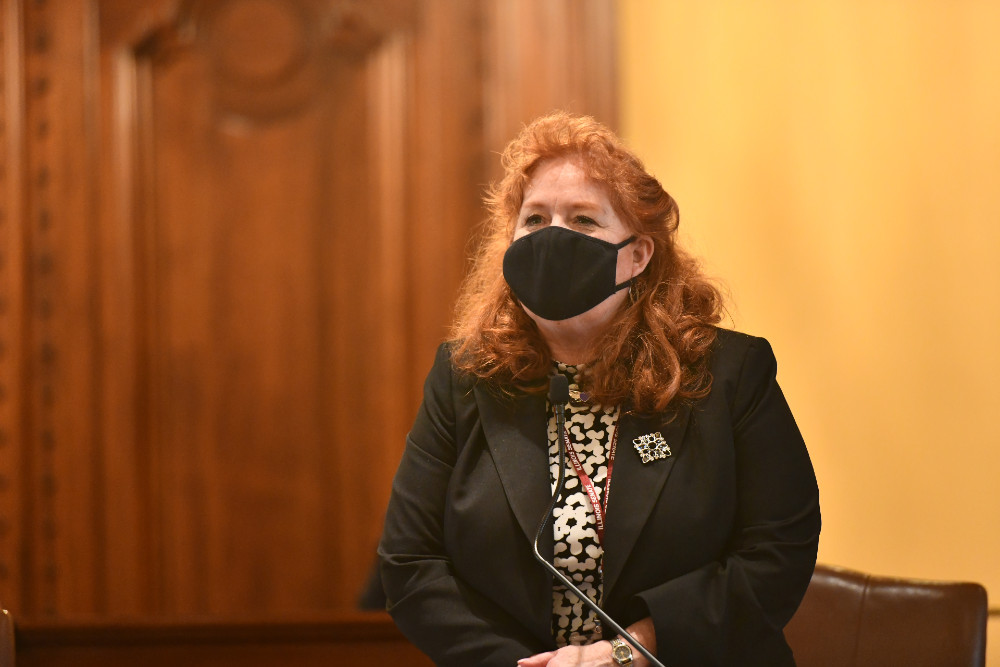 DES PLAINES – During the first full legislative session since the onset of the COVID-19 pandemic, State Senator Laura Murphy (D-Des Plaines) made it a priority to give homeowners, students, business owners and other Illinois residents the support they need to make a full recovery.
"The past year wasn't easy on anyone," Murphy said. "It's important that we lend a helping hand to those in need, so we can all move forward from the pandemic together."
Especially for residents on fixed incomes, property taxes can be a heavy financial burden—with many households still reeling from the economic impact of the pandemic, Murphy took action to give homeowners more options for relief. Her new law expands eligibility for the Senior Citizens Real Estate Tax Deferral program through 2025, allowing older homeowners to stay in their homes and in the state.
Murphy also fought to improve resources for small business owners, monitoring state relief programs as head of the Restore Illinois Collaborative Commission. The commission originally sunset on Dec. 31, 2020, but in light of the continuing challenges of the pandemic, Murphy passed legislation extending the operation of the commission by two years to Jan. 1, 2023.
Through the commission, Murphy and other members of the General Assembly provided feedback to state agencies to guide recovery efforts moving forward, helping craft the more streamlined, accessible $250 million Back to Business grant program introduced in August.
"After a particularly tough year, it was important that we offer more opportunities for financial relief," Murphy said. "Creating new programs and expanding access to current ones will allow Illinoisans to maximize their savings in a time when money could be tight."
Murphy also took steps to reduce costs for students at Illinois colleges and universities, strengthening an existing law to crack down on retiring administrators who exploit loopholes in the law by receiving massive payouts, or "golden parachutes," after leaving their positions, even in cases of declining university performance under their leadership.
Lawmakers passed the Government Severance Pay Act in 2018 to limit the amount paid in university severance packages, but some administrators found ways around the law—and students and families were still footing the bill. Murphy's new law strengthens the act by expanding the definition of severance pay and defining limits on compensation to ensure schools spend with student interests in mind.
Murphy also sponsored House Bill 332 in the Senate this year, which aims to help students save money on textbooks by creating a task force charged with researching ways colleges and universities can save students money on course materials, such as by increasing digital access to required texts.
"Education is key to recovery for Illinois families and the state as a whole," Murphy said. "Cutting down on costs at our state colleges and universities will reduce the burden on students and help them move forward with confidence."
Murphy also sponsored laws this year to protect mobile home owners, keep pedestrians safe on state highways, safeguard students against cybersecurity threats and more. A full list of the legislation Murphy has sponsored is available on the Illinois General Assembly website at ILGA.gov.