Published: Monday, August 22, 2016 12:04 PM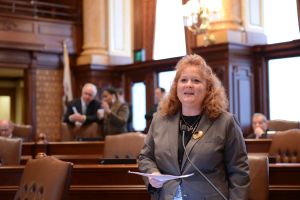 SPRINGFIELD – Earlier this year, State Senator Laura Murphy (D-Des Plaines) passed a measure through the Illinois Senate that will bring much-needed transparency and accountability to the state budgeting process. Her proposal, Senate Bill 2585, was signed into law by the governor on Friday.
It will require the governor's budget office to annually produce a report containing a four-year budget forecast that also lays out detailed solutions to solve any predicted budgetary shortfalls. The report also must be posted online so it is available to the general public.
Read more: Murphy's proposal to increase budget transparency signed into law